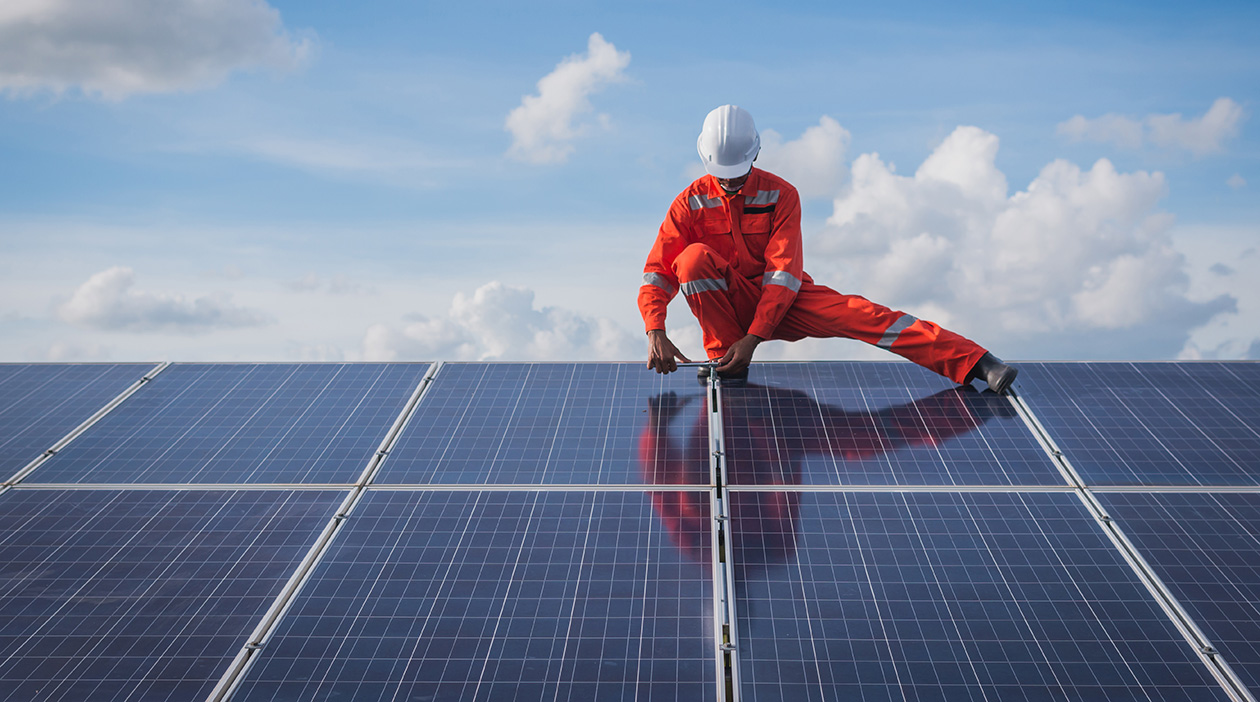 Wish you were here? AES Engineering's #29millionby29 investment pledge involves some interesting actions both on the roof, in the ground, at 'home' in Rotherham and overseas in the global operations.
I promised to give regular updates of our strategy to push the group beyond Net Zero following the board's historic decision to back our commitment to prioritise environmentally-friendly projects with hard cash – £29 million of it by 2029.
The board has already approved £566,000 on fitting solar panels to the roof of the AESSEAL Mill Close factory in Rotherham, which is also the Group's global headquarters. This should reduce the total amount of electricity consumed at site by a further 22%. The scaffolding has gone up around our site to enable the fitting of the panels and we should see them appearing during the course of this month.
Not content with seeking green energy direct from the sun, we are also digging deep for energy savings by investigating ground source heat pumps. Also in Rotherham, we have just drilled a 100m deep bore hold which will be allowed to dry out and then used to run a series of tests. As engineers, we like the numbers to add up so we are going to test, test, test, run it through a spreadsheet, and validate the output temperatures for any future ground heat source pumps. We will see if comes out on the plus side for the environment and share the information in order to ease the decision path for like-minded companies.
Looking outside the UK, we are currently investigating the possibility of investing in solar farms to increase the supply of green energy in Texas, India, and Australia. Once we have the information we will share the cost-benefit analysis. Also in the United States we are looking at voltage optimisation and battery storage options to enhance the green credentials of AESSEAL Rockford in Tennessee.
It's not raindrops on roses, or bla, bla, bla but these are a few of my favourite things just now. Follow our journey on Betterworld.Solutions or follow me directly on LinkedIn to make sure you don't miss the updates that will help you join the fight for our planet. #heroesofnetzero
Solar panels go up at Mill Close
AES Engineering's commitment to investing £29 million in environmentally friendly projects by 2029 becomes even more visible. Click Here to read more