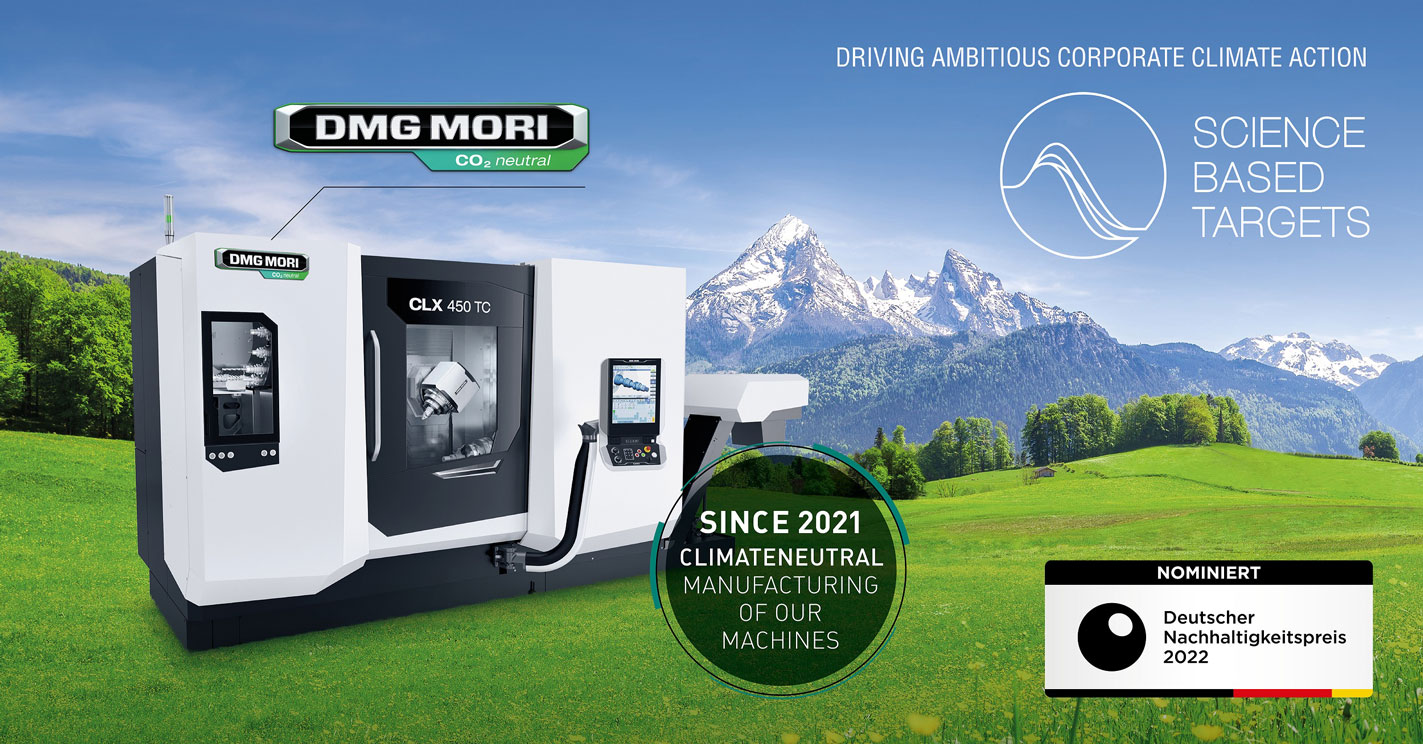 DMG MORI has a clear focus on corporate responsibility. "With its 17 Sustainable Development Goals, the United Nations Agenda 2030 sets an orientation. We are now called upon to promote its implementation," says Dr.-Eng. Masahiko Mori, President and CEO of DMG MORI COMPANY LIMITED.
Since 2020, the company has been climate-neutral in its own value creation, avoiding emissions in all areas. For this, DMG MORI relies on modern heating and cooling systems, uses self-generated and renewable energy and purchases green energy where possible – covering the majority of its locations and, offsets any remaining CO2 emissions that could not be avoided by investing in sustainable certified climate protection projects. Since January 2021, the company has gone further by also offsetting the CO2 emissions generated in the supply chain during the manufacture of purchased products such as the mining of raw materials. This enables customers to receive climate-neutral machines and automation solutions.
DMG MORI's customers are looking at their own carbon footprints so, working with suppliers that are taking real steps to address reductions in carbon emissions and promote sustainability, makes the task of reducing CO2 far easier while also making economic sense.