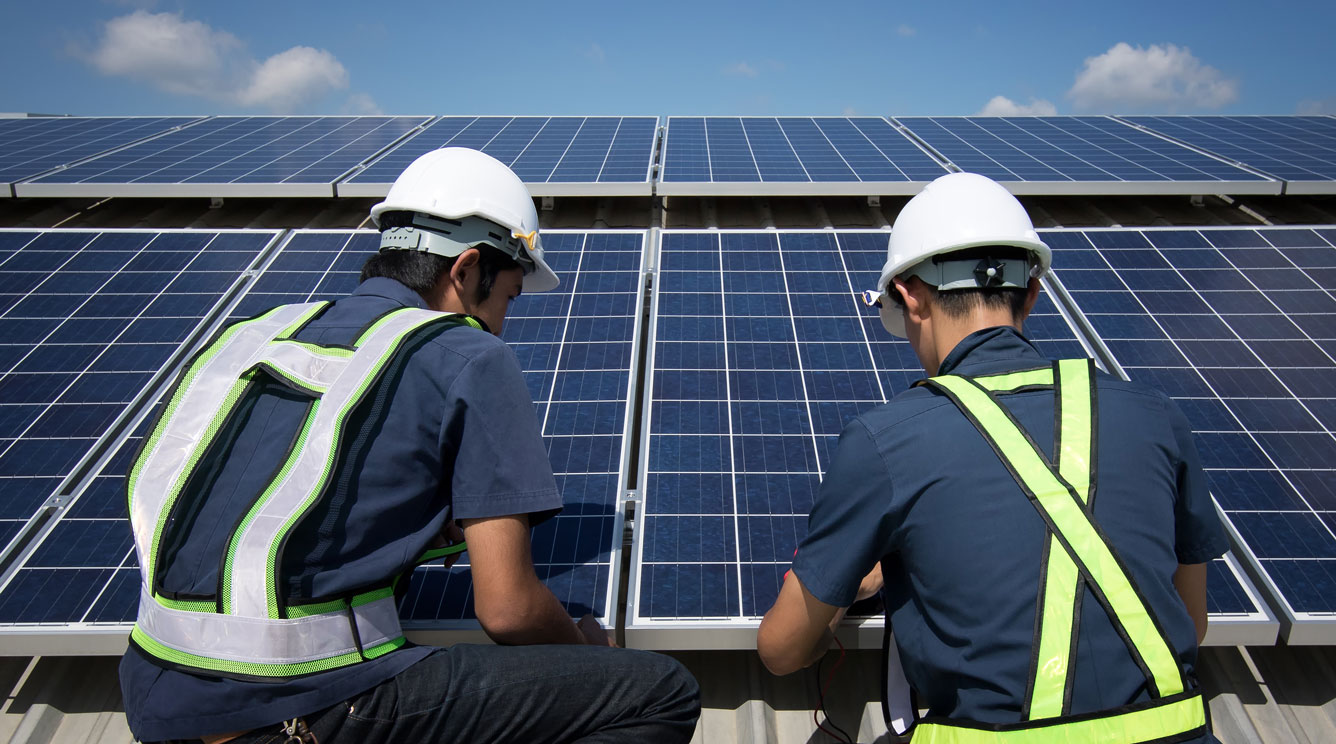 As a global manufacturing business, the OSL Group recognises that the scope of our operations has consequences for the environment around us. As a forward-thinking organisation, we pride ourselves on operating in a pragmatic, innovative fashion across the Group.
With the growing issue of climate change influencing governments, businesses and individuals across the world, we have taken it upon ourselves to implement numerous initiatives to reduce our carbon footprint through green energy production and efficient use of resources. 
Energy is the dominant contributor to climate change, accounting for roughly 60% of greenhouse gas emissions globally. Considering this, we identified both immediate and future changes that we could introduce to reduce our wastage.
In the short term, we have installed energy-efficient LED lighting across our Sheffield headquarters, fitted with motion sensors to switch off when not in use.
In the UK a study found that 6.5m people admitted to leaving lights on when not in the room, this equates to:
£14.9m wasted
3.7m kg of carbon emissions
62 flights of greenhouse gases released into the atmosphere
Every single day.
By playing our part in combatting this, we are leading by example and encouraging sustainable habits within our businesses. This is projected to save a significant amount of energy, therefore reducing our environmental footprint and operating costs simultaneously.
In the long term, the Group is making significant investments in solar power as both a pragmatic business decision and a responsible environmental action.
Our vision is to install a system between 280kWp (700 panels) and 380kWp (950 panels) in generation size on the warehouse roof at our Sheffield manufacturing facility. The expected generation from a system of this size would likely support around 20-25% of the site's total electricity demand over the course of a year. Based on 2021's energy usage data we'd expect most, if not all, of our energy requirements to be covered by our own on-site generation during the high summer months.
This means that we'll be producing our market-leading cutting tools entirely using sunlight in the months of June and July.
Alongside this, we have partnered with Betterworld Solutions to implement further environmentally beneficial initiatives at our premises, beginning with our water supply. To achieve this we are working towards reducing our reliance on plastic as part of our efforts to minimise waste. This is another component of our wider mission, to reduce our impact on our wider environment and champion ecologically responsible manufacturing.
Building on this, we've also taken preventative measures to limit the risk of environmental damage. Recently we redesigned the oil storage facilities at Owen Springs to minimise the risk of spillage, installing a spill kit and drain covers to protect local watercourses. Manufacturing uses a number of potentially environmentally harmful products in its processes which can't be substituted. We recognise the risk of these materials and the importance of minimising its potential to harm our local area. By being proactive, we can ensure that our manufacturing is responsible, safe and pragmatic.
By using our position as a large-scale manufacturing group, operating multiple industrial plants across the UK and shipping products to more than 60 countries worldwide, we can help drive change in our industry through leading by example. Aligning a shared vision across the Group and putting these principles into practice requires significant investment and commitment, something that we, as an organisation, are proud to provide.
The Intergovernmental Panel on Climate Change (IPCC) has made itself clear, 'it's now or never'.
Here at OSL, it's now.