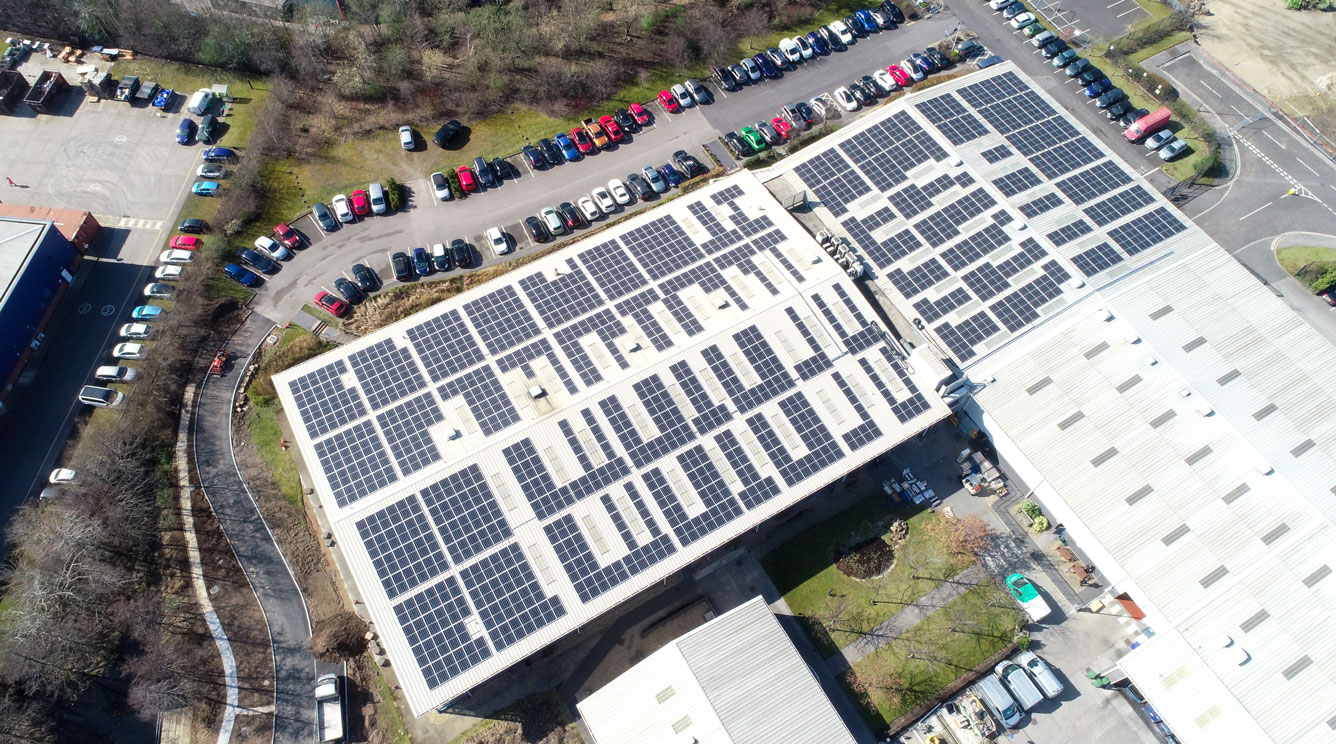 Betterworld is a philanthropic organisation set up by AESSEAL plc and is intended to limit the negative consequences of climate change. Betterworld members have a Board level commitment to put environmental projects first, but also to provide a direct conduit for environmental projects to the Board, for their own workforce, suppliers and customers.
For this reason, I wanted to give credit where credit is due, with regard to our own decision to invest heavily in solar panel since we are about to benefit to the value of £636,500 a year as a result of inspiration and best practice sharing from another Betterworld member, Gripple Ltd ( Gripple).
The founder of Gripple, Hugh Facey, advised AESSEAL that Gripple had already installed over 900 solar panels on various factory roofs in the Sheffield area.
That best practice was shared with the Board of AESSEAL plc (AES), who were internally advised "our roofs are not strong enough to take solar panels".
Further investigation determined that as the business had grown in phases, about half of the roofs were in fact strong enough to take solar panels. An investment case was made to improve insulation on the remaining roof space, which also reduced fire risk, but with the intention of make the remainder of the roof strong enough to support even more solar panels.
At the time the decision was made to recondition roofs and buy 2300 solar panels, AES had just re-signed electricity contracts at an average rate of 6p per kilowatt hour and gas at 2p per kilowatt hour. The price cap for electricity was raised between 1st October 2021 and 31st March 2022 to 21p per kilowatt hour for electricity and 4p per kilowatt hour for gas. From 1st April 2022 to December 2022 the cap was raised to 28p per kilowatt hour for electricity and 7p per kilowatt hour for gas.
From 1st October 2022 to 31st December 2022 the price cap was once again raised to 52p per kilowatt hour for electricity and 15p per kilowatt hour for gas
Businesses do not fall under the price cap and if renewed ,at the time of writing, electricity would cost the business 85p per kilowatt hour, a staggering 14 times more, and gas would cost 26p per kilowatt hour, a staggering 13 times more.
In summary one of the largest beneficiaries of the Betterworld initiative is its founder, AESSEAL, as a direct result of their Board of Directors gratefully receiving best practice input from a Betterworld member, Gripple.
AESSEAL and Betterworld would like to thank Gripple and Hugh Facey for reducing the annual energy bill at its Rotherham Headquarters by an estimated £636,500 a year when the installation of the 2,300 solar panels is completed.
NOTES
For the full 936 kilowatt peak array (solar energy generated from 2,300 solar panels) AESSEAL expects annual generation to be around 748,800 kWh. At £0.85 /kWh this delivers annual savings of approximately £636,500.