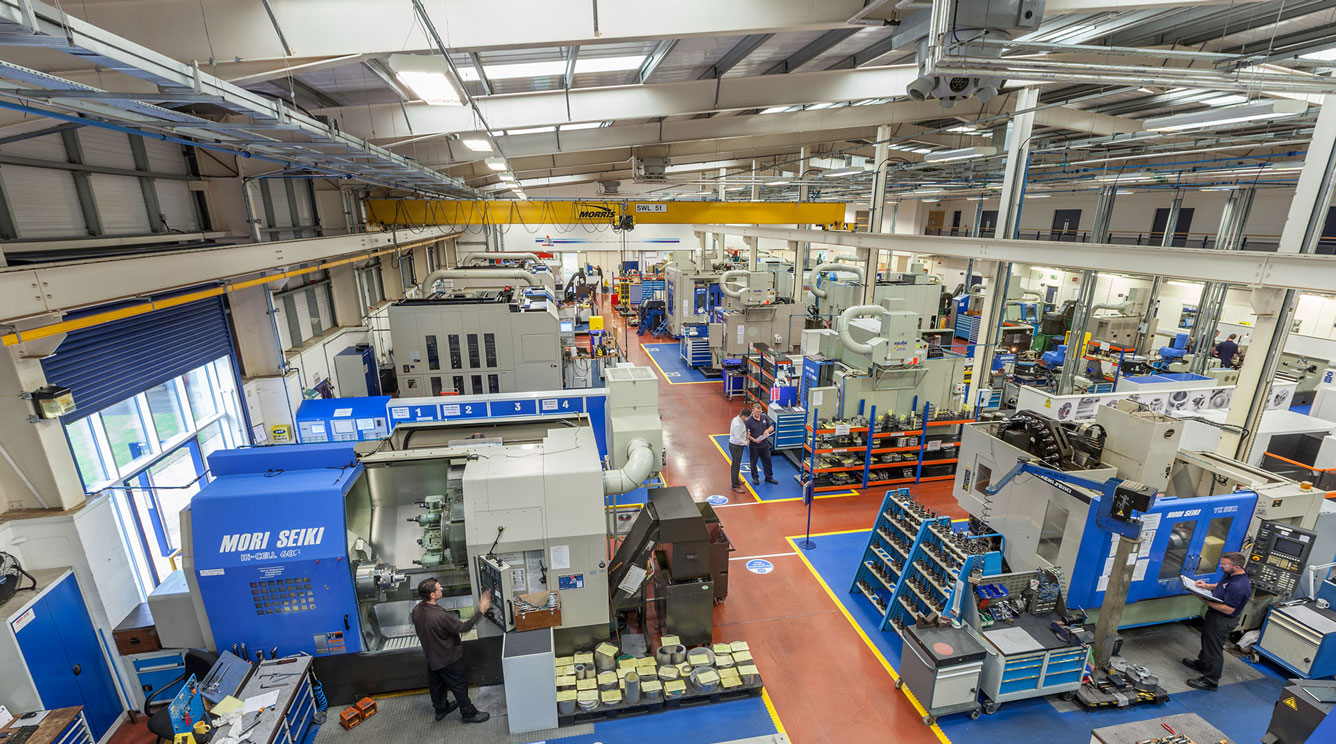 Are global boards of directors, under pressure from multiple directions, revisiting investments that will reduce energy consumption and water use, cut pollution and help the environment? Betterworld founder Chris Rea, managing director of AES Engineering Ltd, believes they are.
Reliability, customer service and sustainability have always been a core part of the philosophy of AES Engineering Group and of AESSEAL, which is our largest global brand, but this year feels different. More and more businesses are waking up to the climate crisis, while at the same time energy costs are rocketing.
This has resulted in a remarkable year for AES Engineering by any standards. Of course, it has taken more than four decades to become an overnight success, but the message of the Betterworld Solutions project, that we need to target our investments preferentially on environmentally-friendly measures, is gaining traction.
A few months ago, I announced that we had "£20 million reasons to be cheerful" – having achieved our all-time record group sales in March. Well August was even better, which I find remarkable.
August sales topped £22 million, which represents a 43 percent increase on August 2021, and is £1.2 million ahead of March's record. It seems that global businesses, under pressure from multiple directions, are revisiting investments that will reduce energy consumption and water use, cut pollution and help the environment.
This is not just a case of self-interest – it appears to be a lightbulb moment when boards of directors and senior executives have become more questioning on their performance regarding the environment and whether their claims to be sustainable will stand up to scrutiny. Of course, very often this also helps the bottom line, sometimes substantially.
Since AES Engineering and AESSEAL specialise in reliability, we are benefiting from decisions to go ahead with sustainability projects, which have now taken a higher priority. That not only helps us as a business, but is also enormously beneficial for customers and ultimately for the planet.
We have recently publicised the positive results generated by some of our own environmental investments – part of our pledge to commit £29 million to the environment by 2029 to keep pushing beyond Net Zero.
The payback period for AES Engineering's significant investment in solar energy has dramatically reduced since we took the original decision to go big on solar, helped by the example of our Betterworld colleagues at Gripple.
AESSEAL and Betterworld would like to thank Gripple and Hugh Facey for reducing the annual energy bill at its Rotherham Headquarters by an estimated £636,500 a year when the installation of the 2,300 solar panels is completed.
As previously reported, the 2,300 solar panels at Mill Close will reduce our energy costs by more than £600,000 annually, with AESSEAL becoming a net exporter of green energy to the grid for a substantial proportion of the year.
Other businesses linked to Betterworld are also going down this route.
There is a question mark over whether the energy sector really welcomes self-generation by businesses and I will return to this question in more detail in a future article.
For now, I will just say that there may be bumps on the road ahead, but investing in the environment pays dividends, and that's before examining the moral question of our responsibility to look after the single planet that we have in the inventory.